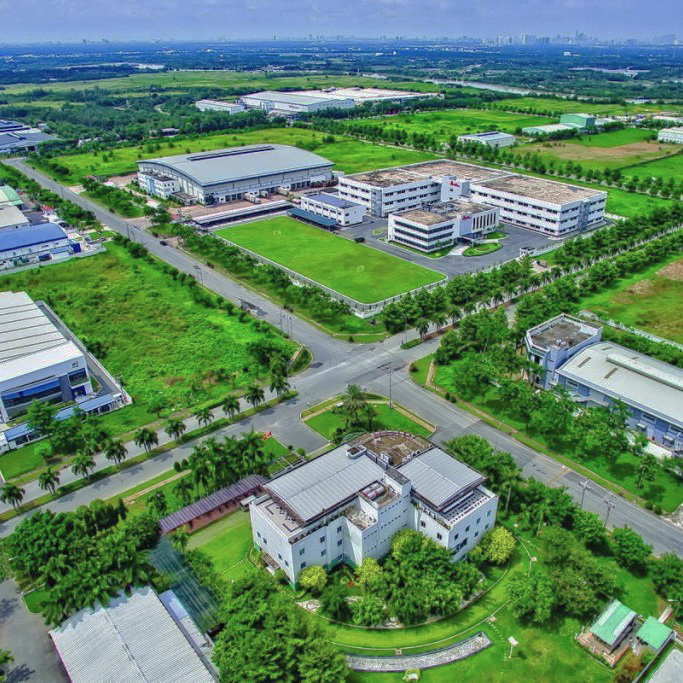 Industrial real estate
Industrial real estate demand
Currently, the number of FDI enterprises in Vietnam is increasing. This is followed by the need for specialized factories to meet technical requirements in terms of technology and maximize usability. Therefore, in recent years, the trend of renting ready-made, built-to-suit factories (Built-to-suit) has been widely developed in many localities throughout the country.
Accordingly, the ready-built factory model is always designed and built by investors flexibly according to the requirements of businesses, meeting the standards and uses of each production industry. Meanwhile, on the side of leasing businesses, it will save costs and time… In addition, many domestic enterprises also have the need to rent factories for production and business activities.
Industrial warehouse needs
Besides, the logistics segment is also changing with positive signs. The participation of many foreign companies causes these services to change approaches, shift to solution models and be strategic. While most domestic logistics companies only provide first- and second-party logistics services, global companies are offering more self-contained, professional service packages.
Industrial real estate search and development services
We are currently representing hundreds of properties for sale and rent, suitable for various investment needs in terms of warehouses, houses, apartments, villas, townhouses, condominiums. , offices, commercial business premises, resorts – resorts, commercial complexes, industrial parks in the provinces of Dong Nai, Binh Duong, and Ho Chi Minh City. HCM.
Our focus is on providing high quality and comprehensive services to individuals, property owners, construction companies, project owners, users and investors, including: :
– Real estate business
– Project Marketing and Distribution
– Advertise Real Estate For Sale and Rent
– Real estate market research, public opinion poll
– Sale and Lease of shops, commercial premises
– Sale and Rent of houses and offices
– Sale and lease of factories and industrial land
– Buying, selling and transferring small and medium investment projects
– Real estate management
– Construction of Civil and Industrial works
Our strategic development goal is to accompany individuals, organizations and strong brands of investors to carry out valuable real estate business transactions, bringing peace of mind and satisfaction. satisfaction and the highest economic benefits for real estate investors and users.